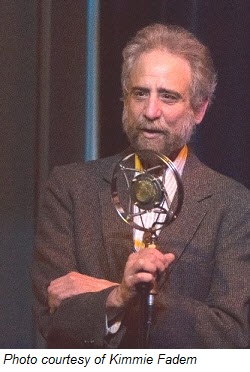 Originally from New York, Lawrence Howard knows how to take listeners on a journey through the rich landscape of story. One of the founders of Portland Story Theater, he delivers stories that resonate with adult audiences. Lawrence draws from his rich repertoire of adventure, personal and mythic tales, as well as rhyming narrative poetry, to create compelling story programs for people from all walks of life. He is best known as the creator of the Armchair Adventurer series, which brings to life the Heroic Era of Antarctic Exploration at the turn of the 20th century. He can recite hundreds of bawdy limericks and likes to brew his own ginger ale. Learn more about Lawrence at www.lawrencehoward.name/about.htm
Programs and descriptions
(see the full schedule for times and dates)
The Adventures of Huckleberry Howard
(Adult program)
Inter-connected coming-of-age tales about bullies and brothers and breaking away. This program includes four of Lawrence's most popular stories: In The Belly of the Beast, Drink Your Chocolate Milk, Night Blues, and Into The West, with a little harmonica music and a bit of narrative poetry mixed in for good measure.
Finale Showcase Concert
(Adult & Ages 12+)
Night on the Island
A story about spending a night under a canoe in a fearsome lightning storm in the Adirondack Mountains of upstate New York.