Washington County Aging, Disability, and Veterans Services, Beaverton City Library, and the Tualatin Hills Park and Recreation District Elsie Stuhr Center are proud to partner to present Older and Wiser Storytellers sharing their unique stories and the experience of aging in our community.
This is a new festival showcase featuring Cynthia Butts, John Wylder, Janis Collins, Chuck McConnell, and Frances Hunter.
This program for adults takes place at the Elsie Stuhr Senior Center in Beaverton on Tuesday, April 30, 4:30-5:30 p.m.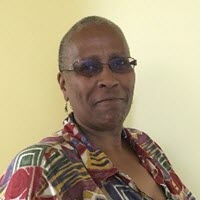 Cynthia Butts
Did you know?
Cynthia Butts, originally from New Jersey, lives in Portland, Oregon. She lives with her wife, Ellen, a dog named Aggie and 3 chickens. She is not the urban farmer in the family. Cynthia loves music and meeting people. She enjoys hearing people share their stories.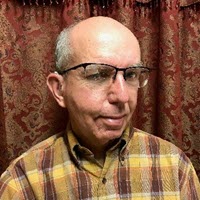 John Wylder
Old Dog, New Tricks.
John Wylder is a retired renaissance man having worked for the last 40 years as a banker, teacher, computer security professional, tour guide, author, and international sports judge. He is now telling and writing the stories he has gathered during his time in those roles. When he is telling stories you can be certain they are true if he raises his right hand; if he raises his left hand, you are on your own. He lives in Lake Owego, Oregon with the love of his life and their two cats.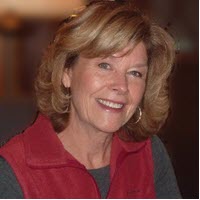 Janis Collins
The Fixer.
Janis Collins began telling stories in the third grade when she wrote plays and forced the neighbor kids to act in them and demanded 25 cents from the parents to watch. Things didn't change much when she became an adult. But the storytelling morphed. She took to the streets with videographer and notepad, gathering stories to share with viewers of KVAL and KOIN TV. She also spent a time in public relations, helping people and organizations tell their own stories. Those adventures allowed her to share stories about volcanic explosions, highway-swallowing landsides, election-rigging cult members, and skateboarding dogs. She loves telling a good story. Lately she has been appearing on the Beaverton Library's main stage at their quarterly story slams.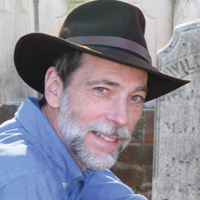 Chuck McConnell
It looks different now.
Chuck McConnell settled in Portland in 2010 after extensive careers in public broadcasting, association management and an adventurous 27 month stint in the Peace Corps in the Ukraine. He currently works in mediation for both the Multnomah and Clark Counties court systems. Chuck enjoys weaving personal and heart-warming narratives that are sure to motivate and might even draw a few good laughs. He enjoys being a general aviation pilot and flight instructor, playing bluegrass fiddle and regularly volunteering his talents with the OMSI events production team.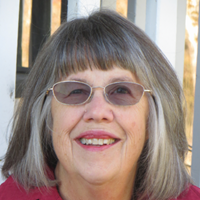 Frances Hunter
Air Horses.
Frances Hunter grew up in Southern California in the 1950's. Her evenings were spent watching westerns and family sitcoms on a 13 inch round screen television. During the day, she made up her own stories and acted them out with her siblings and friends. Later, teaching at Kinnaman, Nancy Ryles and McKay Elementary Schools in Beaverton, she found she could use stories to capture her students attention, kindle their interest, and teach social skills. Now, besides sharing stories, Fran enjoys reading, writing poetry, gardening, mah jongg, and playing with her German Shepherd, Callie . . . the only dog ever adopted from Cat Adoption Team. But that's another story.