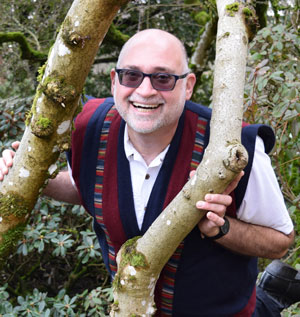 Paul Iarrobino credits his upbringing in a large Italian family in Boston for helping him speak up at the dining room table, lest he go unheard. Having lived in Portland for over 30 years, he enjoys performing, producing shows and documentaries, teaching, coaching, and giving keynotes. Paul has appeared in numerous storytelling venues including The Moth, Mortified Nation, Bag & Baggage's Solofest, 7 Deadly Sin's: Mainstage, and 7 Deadly Sin's: Liar, Liar, Pants on Fire.
Paul has the uncanny ability to create memorable experiences by weaving together personal narratives with grit and humor. His storytelling company, Our Bold Voices, produces themed events with the support of community sponsors and grantors like the Regional Arts & Culture Council, Washington State Arts Council, and End HIV Oregon.
You can follow Paul at www.ourboldvoices.com.