The Art of the Story kick-off program is an Adult Story Slam Contest. This Slam is a competition within a set time limit, placing emphasis on a storytellers content and performance. The 2018 contest features Ellen Wolfson, John Wylder, Kristin Olson-Huddle, and Maggie Lott.
This program for adults takes place at the Beaverton City Library on Saturday, April 21, 7-9 p.m.
Each story must be an original work. First person, real life adventures are expected. Fiction, folktale/myths are not allowed. The four tellers each have 10 minutes to tell their story from memory.
This Slam is judged by the audience! The winner receives a cash prize and the opportunity to tell a story at the Festival Finale May 5 at the Sherwood Center for the Arts.
Ellen Wolfson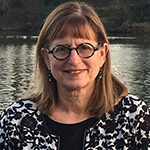 Ellen loves the art and honesty in storytelling and has performed with Urban Tellers, Seven Deadly Sins, Bold Voices, and most recently in Vancouver with Roar. She worked at Clackamas Community College as a faculty member in the Counseling Department for 37 years. She plays music in Chicamarimba, an all-women's Portland marimba band and lives on 15 acres with her partner and sweet golden retriever.
John Wylder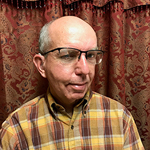 John is a retired renaissance man having worked for the last 40 years as a banker, teacher, computer security professional, tour guide, author, and international sports judge. He is now telling and writing the stories he has gathered during his time in those roles. When he is telling stories you can be certain they are true if he raises his right hand; if he raises his left hand, you are on your own. He lives in Lake Owego, Oregon with the love of his life and their two cats.
Kristin Olson-Huddle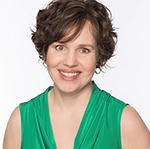 Kristin always knew she want to be an actress, she also knew she had a story to tell, but she had to get the chops to get there. She went to a free acting intro and ended up down a rabbit hole doing weird improv for a few years. A class turned into a performance troop, The Tuesday Group and branched out to be part of the crew for a Monthly Variety Show, Scratch PDX. On her own she put together a solo show that she performed with Portland Story Theater's Singelhandedly, The One Fest, Orlando Fringe and as an independent production. She has told stories on stage at the local Moth, Portland Story Theater's Valentine's show, The Mystery Box Show and Nevertheless, We Persist. In other news, she is super mom to twin one year olds and married to that guy, Rick Huddle.
Maggie Lott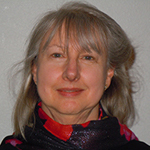 Maggie has participated in the South Sound Story Guild Events, the Port Angeles Forest Storytelling Festival, and Olympia based Story Oly. She is a displaced Southern who can't help telling a story in answer to your question. She delights in telling stories to her 2nd grade classes, and to her own grown children whenever they'll sit down and listen. She won the Olympia Story Oly Grand Slam in 2016.