The Art of the Story kick-off program is a Story Slam Contest. This Slam is a competition within a set time limit, placing emphasis on a storytellers content and performance. The 2017 contest features David Alexander, Brian Belefant, Maura Doherty and Janis Collins.
This program for adults takes place at the Beaverton City Library on Saturday, April 1, 7-9 p.m.
Each story must be an original work. First person, real life adventures are expected. Fiction, folktale/myths are not allowed. The four tellers each have 10 minutes to tell their story from memory.
This Slam is judged by the audience! The winner receives a cash prize and the opportunity to tell a story at the Festival Finale April 8 at the Arts & Communication Magnet Academy auditorium in Beaverton.
David Alexander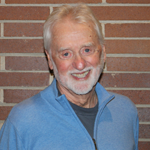 David Alexander majored in theatre at Portland State University. Since graduating, he has written, produced and directed TV commercials, corporate films, documentaries and made-for-TV movies. He has continued to act and direct in local theatre. He also has taught screenwriting and mentored for a Writer's Guild program. He has appeared on Back Fence PDX, Story Salon in Los Angeles, and a number of times on the Moth in Portland, Seattle, and New York.
Brian Belefant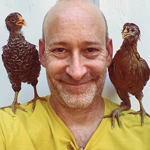 Brian Belefant was a writer and director in LA until he moved to Portland ten years ago. Now he sells real estate. His writing and directing work confronts expectations. Come to think of it, his real estate work does, too. He has appeared on Back Fence PDX, where the audience was extremely appreciative of his storytelling. He has two children and a dog who are, alas, much more critical.
Maura Doherty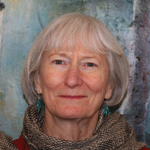 Maura is a Bronxite and former Dominican Sister who tells real life stories that include a wrestling match with a knife-wielding assailant in the Bronx to fighting off the KKK in Tennessee. She loved growing up in the Bronx and loves the Northwest. She has appeared at The Moth in Portland, the Portland Storytellers' Guild and Back Fence PDX. She believes that stories keep us connected, enrich us and can touch everyone, whether we tell stories or sit back and listen. So, she tells us, find someone to tell your story to and stay open for the stories that surround you that open your heart.
Janis Collins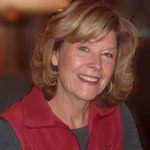 Janis Collins began telling stories in the third grade when she wrote plays and forced the neighbor kids to act in them and demanded 25 cents from the parents to watch. Things didn't change much when she became an adult. But the story telling morphed. She took to the streets with videographer and notepad, gathering stories to share with viewers of KVAL and KOIN TV. She also spent a time in public relations, helping people and organizations tell their own stories. Those adventures allowed her to share stories about volcanic explosions, highway-swallowing landsides, election-rigging cult members, and skateboarding dogs. She loves telling a good story. Lately she has been appearing on the Beaverton Library's main stage at their quarterly Story Slams.