The Cultural Coalition is the re-granting board of the Oregon Cultural Trust in Washington County
On this page
Other actions
2020 COVID-19 Grant Waiver Updates
Contact us
County Liaison
Jodi Nielsen, CCWC Coordinator
ccwc@wccls.org
503-846-3235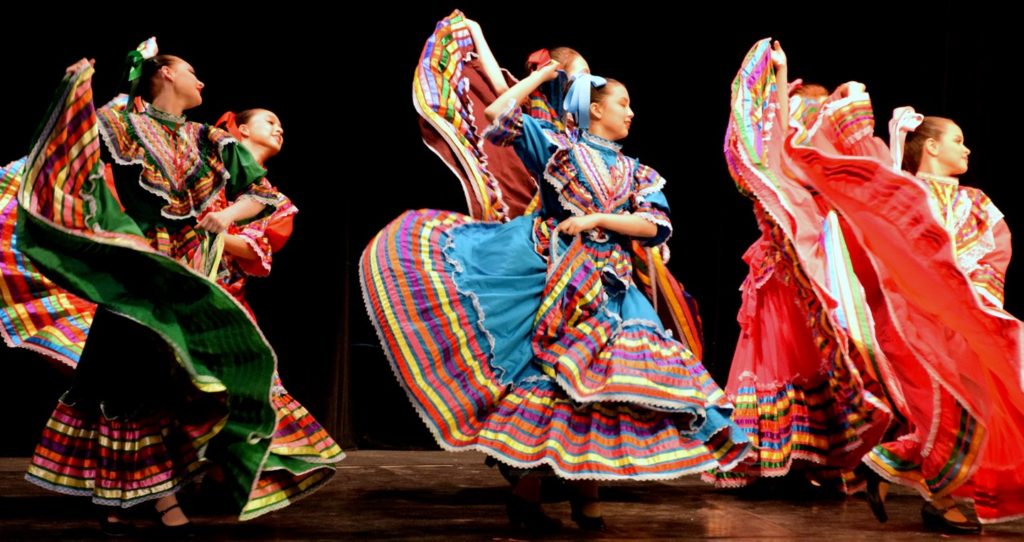 What is the Cultural Coalition of Washington County?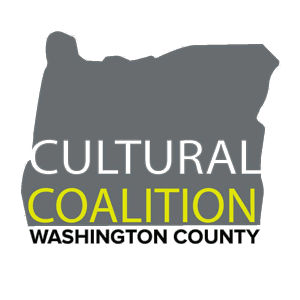 The Cultural Coalition of Washington County (CCWC) is the re-granting board of the Oregon Cultural Trust in Washington County. Monies donated to the Cultural Trust come back to Washington County and are distributed as grants to cultural non-profits per the Washington County Cultural Plan (PDF). The CCWC serves as an advisory body to the Board of County Commissioners to promote the cultural identity, quality of life and economic vitality of Washington County and its arts, heritage and humanities organizations.
See the Cultural Coalition of Washington County By-Laws for more information.
Where do we get our funding from?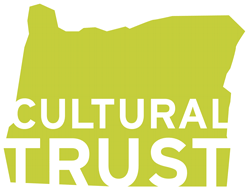 The CCWC was appointed in February 2005 by the Washington County Board of Commissioners to administer and distribute funds from the Oregon Cultural Trust to support locally-based arts, heritage and humanities projects. The Oregon Cultural Trust receives its funding from donors who receive a generous state tax credit for giving as long as their contribution to the Trust is matched by equal or greater charitable gifts to any number of Oregon's more than 1400 cultural non-profits. Washington County is home to over 100 heritage, humanities and arts nonprofits.
Who are the members?
Members of the board are recruited by Washington County. See the County Community Engagement and Board Recruitment for dates and details of current recruitments.
Member
Role
City
Jayne Cravens
Chair
Forest Grove
Ramesh Kishnamurthy
Vice Chair
Beaverton
Andrea Lara
Beaverton
Aidee Medal Diaz
Aloha
Anthony Mills
Aloha
Melissa Moore
Forest Grove
Teresa Payne
Beaverton
Andrea Tichy
Portland (Garden Home)
Jodi Nielsen
CCWC Coordinator
County Liaison
Privacy Policy
We make every effort to ensure the privacy and security of information that you share with us online.
How We Protect Your Information
Our website has a number of security measures in place to protect against the loss, misuse or alteration of the information you provide. Our computer systems have restricted access, limited only to those persons necessary to its proper functioning. This access applies to all electronic and physical security measures.
How We Use the Information You Provide
We will use your e-mail address to provide you news and information about upcoming events or activities. We do not share your e-mail address or the information you provide with other organizations.
CCWC grant recipients are requested to submit logos and photos of events for CCWC use in print and electronic publicity including the website. Only submit photos for which your organizations has legal permission to distribute.
How can I donate or help?
The Oregon Cultural Trust supports the Cultural Coalition of Washington County with the funds we need to make grants happen!
Since 2003, donations to the Cultural Trust have generated more than $18 million in grants to more than 1,000 arts, heritage and humanities programs and 2,500 projects through the Cultural Coalitions that serve every county and federally recognized tribe in Oregon.
These grants are 100% funded by Oregonians' participation in the Oregon Cultural Trust Tax Credit. When a Trust donor gives first to any of Oregon's 1,400 Participating Cultural Nonprofits, they match that gift with a contribution to the Trust. Donors know that they can write off their Trust gift as a tax credit from the State of Oregon! Participating in the Trust tax credit provides direct benefit to the libraries, historical societies, youth art programs and preservation projects that are the heart of every community.
Learn more about the Oregon Cultural Trust, and consider a donation to any Participating Cultural Nonprofit in Oregon, then match that gift with a donation to the Cultural Trust. At tax time, get your whole match back.
CCWC Board meetings
May 21, 2020: Agenda | Minutes -- Cancelled due to COVID-19
June 25, 2020: Agenda | Minutes
September 17, 2020: Agenda | Minutes
November 19, 2020: Agenda | Minutes
January 5, 2021 Grant Review Panel: Agenda | Minutes
January 7, 2021 Special Board Meeting: Agenda | Minutes
February 2, 2021 CCWC DEI Team Meeting: Agenda | Minutes
February 18, 2021 CCWC Meeting: Agenda | Minutes
March 1, 2021 CCWC DEI Team Meeting: Agenda | Minutes
April 15, 2021 CCWC Board Meeting: Agenda | Minutes
May 20, 2021 CCWC Special Board Meeting: Agenda | Minutes