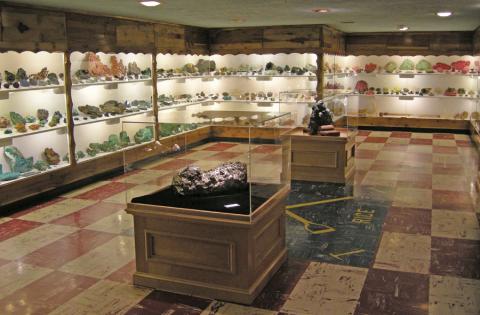 The Rice Museum is the premier collection of rocks and minerals in the Pacific Northwest and a top destination for earth science education for individuals of all ages. The museum collection is home to thousands of natural mineral specimens from around the world, including one of the finest rhodochrosite specimens in the world, and a collection of lapidary arts. The Rice Museum is an affiliate of the Smithsonian Institution and is set in the historic ranch-style home of Richard & Helen Rice. Completed in 1953, the house is set on 23 acres in Hillsboro.
The Pass admits 4 individuals. Children must be accompanied by an adult. Limit to one use per person per program year. Not valid during special events and programs.
For museum hours and information please call (503) 647-2418 or visit the website at ricenorthwestmuseum.org.