WCCLS brings great Summer Reading performers to visit each of our member libraries each year. See who's visiting this summer!
WCCLS member libraries also have scheduled events for Summer Reading. See those here.
Vikki Gasko Green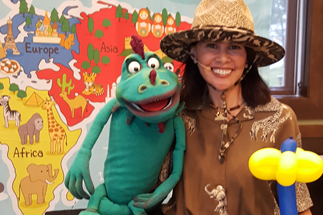 Vikki has performed her one-woman ventriloquism show at libraries all over the world. Her family-friendly show features puppets, stories, and fun!
Rick Huddle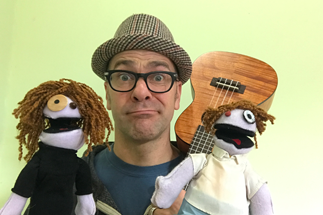 Rick combines physical humor, theatrical storytelling, and music to put on variety shows that go beyond mere entertainment!
June 29 at 11:00 AM: Forest Grove Public Library, Rogers Room
June 29 at 2:00 PM: Banks Public Library, Sunset Park
July 18 at 2:00 PM: Sherwood Public Library, Cannery Square
July 18 at 7:00 PM: Tualatin Public Library, Tualatin Commons
July 19 at 10:15 AM: Hillsboro Brookwood Library
July 19 at 3:00 PM: Cornelius Public Library
July 20 at 2:00 PM: Hillsboro Shute Park Library, Shute Park Amphitheater
July 24 at 10:00 AM: Cedar Mill @ Bethany, Bethany Fountain
July 25 at 10:15 AM: Beaverton Murray Scholls
July 26 at 10:00 AM: Cedar Mill Main Library, St. Pius X Community Center
July 26 at 12:30 PM: Beaverton Main Library
​July 27 at 11:00 AM: Garden Home Library
July 27 at 2:00 PM: West Slope Library, Valley Community Presbyterian Church Gym
August 1 at 2:00 PM: Tigard Public Library, Burgess Community Room
August 2 at 1:00 PM: North Plains Public Library, Jessie Mays Community Center
August 8 at 11:00 AM: Aloha Community Library
Michael O'Neill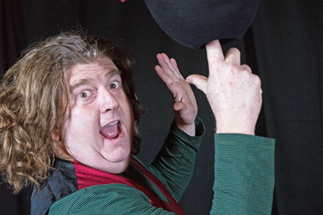 Michael is the Co-founder of Nomadic Theatre Co. and is acting, directing, and clowning extraordinaire. Join him for family fun and lots of laughs!
June 22 at 11:00 AM: Forest Grove Public Library, Rogers Room
June 29 at 11:00 AM: Garden Home Library
June 29 at 2:00 PM: West Slope Library, Valley Community Presbyterian Church Gym
July 6 at 2:00 PM: Banks Public Library, Sunset Park
July 10 at 10:00 AM: Cedar Mill @ Bethany, Bethany Fountain
July 11 at 10:15 AM: Beaverton Murray Scholls
July 12 at 10:00 AM: Cedar Mill Main Library, St. Pius X Community Center
July 12 at 12:30 PM: Beaverton Main Library
July 18 at 2:00 PM: Tigard Public Library, Burgess Community Room
July 19 at 1:00 PM: North Plains Public Library, Jessie Mays Community Center
August 1 at 7:00 PM: Tualatin Public Library, Tualatin Commons
August 2 at 3:00 PM: Cornelius Public Library
August 3 at 2:00 PM: Hillsboro Shute Park Library, Shute Park Amphitheater
August 8 at 2:00 PM: Sherwood Public Library, Cannery Square
August 15 at 11:00 AM: Aloha Community Library
August 23 at 11:15 AM: Hillsboro Brookwood Library