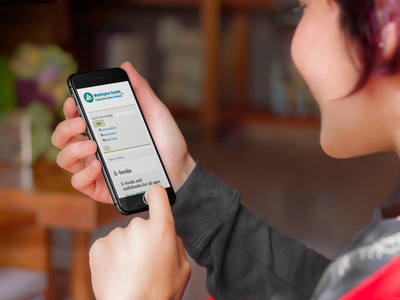 Online registration for a Washington County Cooperative Library Services library card is open to Washington County, Oregon, residents only.
Complete the form below to register for an online library card (E-Access card). A valid email address is required to receive your E-Access library card number.
A parent or guardian is required to register children under 13 years old, in accordance with the Children's Online Privacy Protection Act (COPPA).
Your WCCLS E-Access library card provides immediate access to:
download e-books and audiobooks
access online resources
reserve a Cultural Pass (must be age 18 or older)
If you already have a WCCLS library card, you currently have access to these things.
You must obtain a General library card to:
check out library materials
place holds on library materials
reserve public computers
request an interlibrary loan
To convert your E-Access card to a General library card, visit a WCCLS library in person with appropriate identification and a print application (PDF).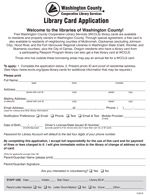 All fields marked with an asterisk (*) are required