Interlibrary Loan (ILL) is a free service through which you request materials not owned by libraries in Washington County, but which may be borrowed from other libraries.
WCCLS is also providing Document Delivery services via email. Use the help form below to request electronic delivery of magazine and journal articles, book chapters, or other research assistance.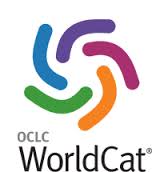 How to submit an interlibrary loan borrowing request:
To begin, choose your pickup library below. Use WorldCat to search the holdings of libraries beyond WCCLS. When you find the item you want in WorldCat, click on the "ILL" button, and fill out the short request form. Use the 'Notes' box in the request form to give us details about volumes, photocopies, alternate formats, etc.
Watch a 3-minute video guide to placing an ILL request
Or, you can make an ILL request by contacting staff at your local library directly.
Things to know:
Please allow a few weeks for processing and mailing. You will be notified when your item is available for check out.
Copies of articles will be delivered via e-mail.
Limit of five active requests per person. Items currently checked out to you do not count toward the limit of five.
Loan periods for materials will vary.
If you need to cancel a request, please contact ILL staff at your library.
Console video games (Wii, PlayStation, Xbox, etc.), e-books, and e-audiobooks are not available through interlibrary loan.
Requests for materials published in the current calendar year should be submitted as purchase suggestions to your local library.
Return Interlibrary Loan materials to the same library from which you checked them out, because they are carefully tracked by library staff.
Optional: you may create an account in FirstSearch to show a list of your requests as soon as you submit them. Within FirstSearch/WorldCat, click on the 'Patron Resource Sharing' tab and register using your WCCLS library card number as your username.
Watch a 5-minute video guide to creating and using a FirstSearch account