About lynda.com at WCCLS
Normally, using the great online training resources at lynda.com requires a paid subscription, but as a WCCLS cardholder you can access lynda.com for free!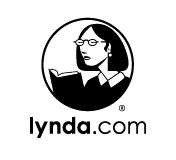 How do I access lynda.com through WCCLS' subscription?
If you are outside the library, do not go directly to lynda.com. Instead, visit wccls.org/lynda, where you will first log in with your WCCLS library card number and PIN. (Not sure what your PIN is?) Then, you will be prompted to create a lynda.com account using your email address and a password you choose. Your lynda.com account lets you manage your course history, playlists, bookmarks, and Certificates of Completion.
You should always access lynda.com account via the WCCLS website. If you are outside the library and go directly to lynda.com instead, you will not be authenticated as a WCCLS cardholder and will not be able to access lynda.com for free. Bookmark wccls.org/lynda and keep it handy.
If you are in the library, you will be prompted to create a lynda.com account using your email address and a password you choose.
Can I change my lynda.com account password?
According to lynda.com, you cannot change your lynda.com password on your own. You will need to contact lynda.com Client Services at 1-888-335-9632, extension 623.
Can I use the lynda.com mobile apps?
No, library patrons need to access lynda.com via the WCCLS website using a browser. This will work on a computer or on mobile devices.
I got a message saying all licenses are in use – what should I do?
WCCLS is limited by lynda.com to 100 of our cardholders using the resource at any one time. Please try using lynda.com later. If a user is inactive on the lynda.com site for 30 minutes or more, they are timed out to free up a space for another library patron.
I currently subscribe to lynda.com as an individual paid user. How can I switch to using WCCLS' free access instead?
Lynda.com places some restrictions on people switching from individual paid accounts to free access through the library. If you have a paid individual account, your lynda.com training history, certificates of completion, etc. on your paid account will not transfer to your free account through WCCLS. Starting a free lynda.com account via WCCLS means you are starting with a blank slate.
I'm having technical trouble with lynda.com. Where can I get troubleshooting tips?
If you have issues with audio or video content playback on lynda.com, check out these troubleshooting tips. For further lynda.com troubleshooting tips, check out their support FAQs.
I have more questions. How do I get help?
Please contact your local library for assistance.