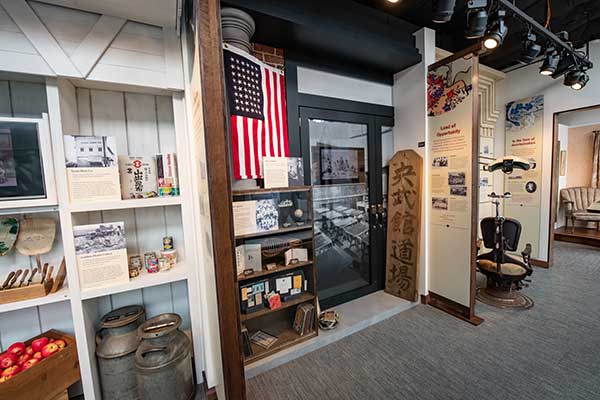 The Japanese American Museum of Oregon in Portland is charged with preserving and sharing the history and culture of the Nikkei community—Japanese emigrants and their descendants. Formerly known as the Oregon Nikkei Legacy Center, JAMO is a venue for culture and research as well as an invaluable resource for exploring Nikkei experiences and their role in Oregon's multicultural community. Our permanent exhibit space highlights Issei immigration and early life in Oregon, Nihonmachi (Japantown), and the experience during World War II through Nikkei life today.
This pass admits up to two adults and four children. Children 11 and under are free.
For hours and information call 503-224-1458 or visit the website at https://jamo.org.