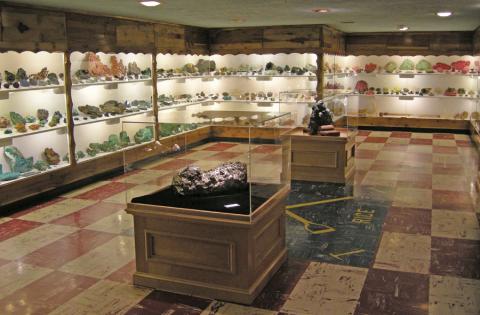 The Museum collection includes an extensive variety of crystallized mineral species, world class specimens of common quartz and gypsum, colorful copper minerals, and one of the two finest red rhodochrosite specimens in the world. Rare and beautiful gem crystals of emerald, ruby, aquamarine and thousands of other specimens from around the world round out the collection.
The museum collection and reference materials are available for viewing, study and research to all who are interested in the earth sciences.
Membership admits 4 individuals. Children must be accompanied by an adult. Limit to one use per person, per program year (sign in required by all people in the group). Not valid during special events/programs. See Borrowing Rules for more information about how the pass may be used.
For museum hours and information please call 503-647-2418 or visit the website at ricenorthwestmuseum.org.
Contact a participating library to reserve a pass.