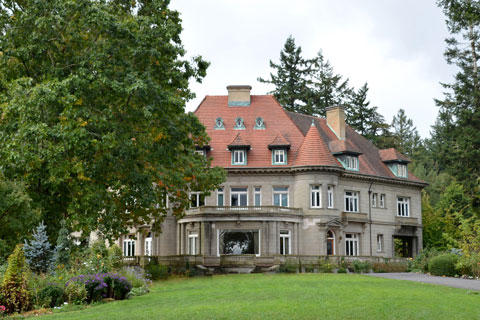 Every house tells a story. This one tells Portland's. Built in 1914, Pittock Mansion is full of rich history and remarkable stories of one of Portland's first and most influential families. With panoramic views of mountains, river, forests, and downtown, Pittock Mansion is the perfect place to learn about Portland's transformation from small "stumptown" to bustling modern city. Explore Pittock Mansion's 23 rooms and play with a vintage stereoscope, hear period music, and see dozens of historic photos of the Pittock family and the city of Portland – all in a 100-year-old family home 1,000 feet above the city!
The Pass admits two adults and two children (ages 6-18).
Call 503-823-3624 for additional hours and closures or check out the website at pittockmansion.org.