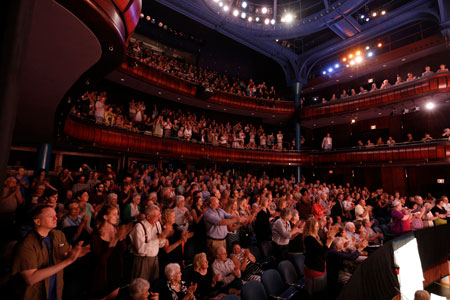 The Portland Opera gathers and inspires audiences, artists, and collaborators to share opera experiences that enliven and connect us all, enhancing the cultural landscape of the beautiful Pacific Northwest.
Portland Opera performs at multiple venues. Performances are most often at the Keller Auditorium, Newmark Theatre, and Hampton Opera Center. Please check the Opera's website or give them a call at 503-241-1802 to confirm where your performance is taking place.
Children are welcome to attend and we suggest guardians check the content warnings on the Opera's website to decide if this performance is appropriate for their children.
This pass is for two tickets, subject to availability. After reserving your pass, please call the Portland Opera at 503-241-1802 at least one week in advance of the performance date to redeem the pass for tickets. You will need the pass phrase listed on your reservation. Tickets are not transferable to any other performance date or ticket holder.
For hours and other information call 503-241-1802 or visit the website at portlandopera.org.